OOTW Part 2: Overall the Bullshit
If you know me, you know my personality is complex AF. This definitely shows in my personal style. While I was dressier(is that a word?) Sunday, Saturday was definitely a day to say "whatever" and be more relaxed but still cute(flips small ass afro).
It always feels good to go against what a woman is supposed to dress like in order to be considered stylish or fashionable. It's nothing but bs. Like my shirt says, I was born to be real. Pictures and details below.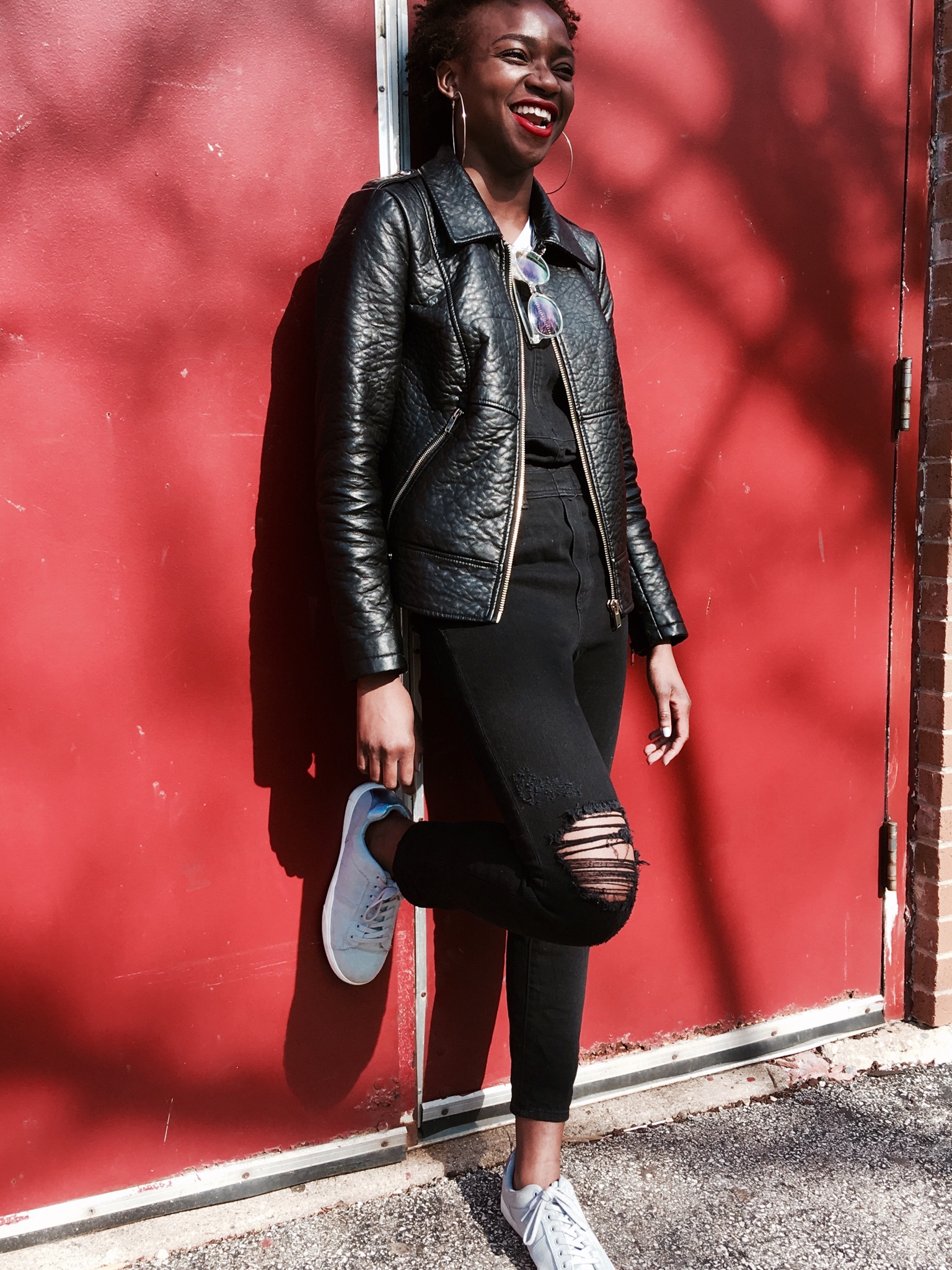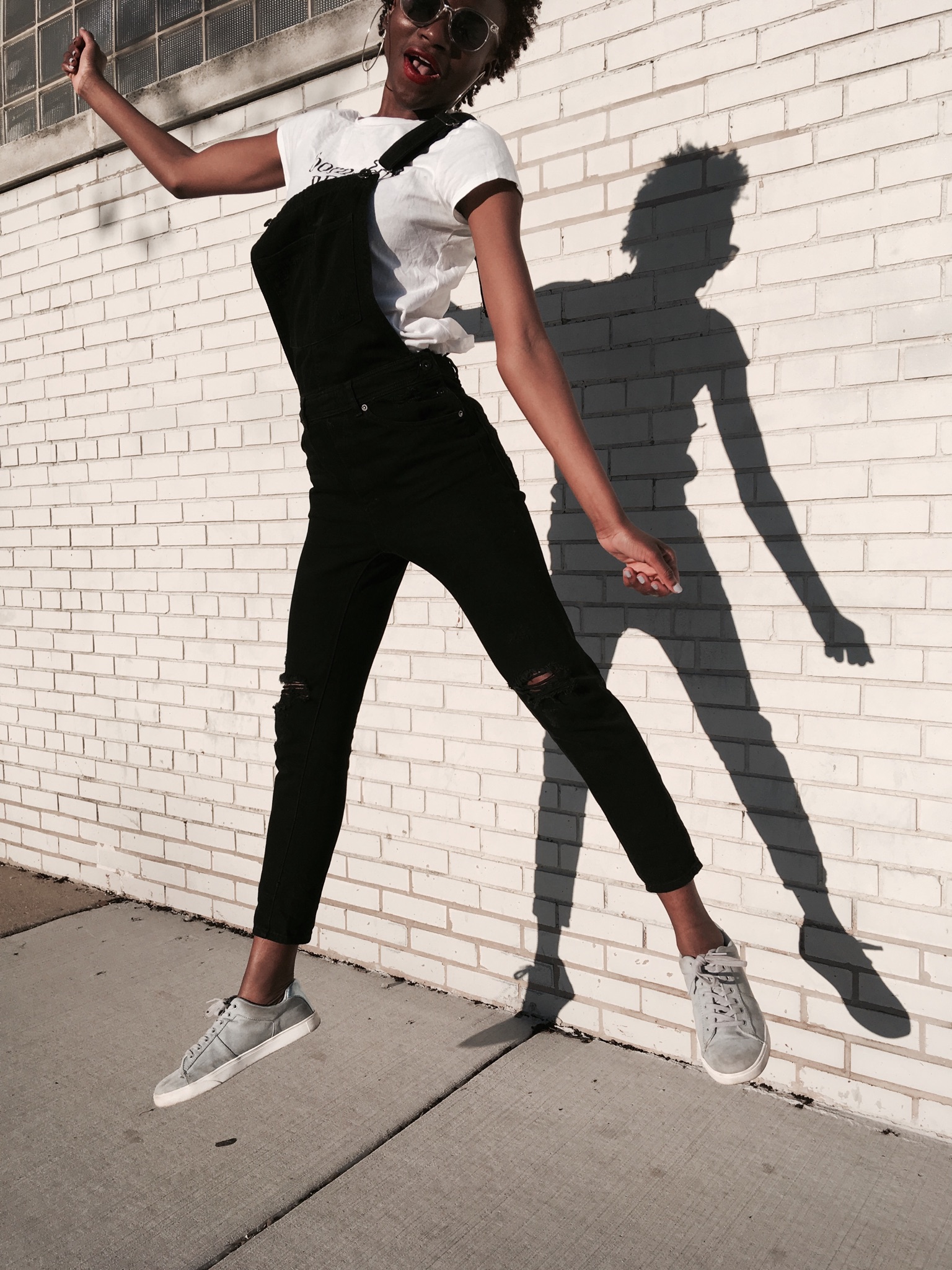 Overalls: H&M
Shirt: Zara
Sneakers: H&M