OOTW: Sunday Bum Chic with Faux Fur
Ya girl is back in fashion. Well style. Whatever the hell you want to call it, I'm back to give looks and pop my ass. Today I was chilling with my cropped hoodie and liked the way my stomach looked. This inspired me to take pics, and you know what they say: "Bitch if you gone take a picture, bounce dat ass and look cute!" Well, no one says that but me, but this is my blog so I reign supreme at this moment.
Anyway, Sunday bum day turned into a fake photoshoot when I threw on my pink faux fur vest from Dos'ja Lux. Check out my pics below to see how I went bum chic with faux fur. Shoutout to my 10 year old niece for her photography skills.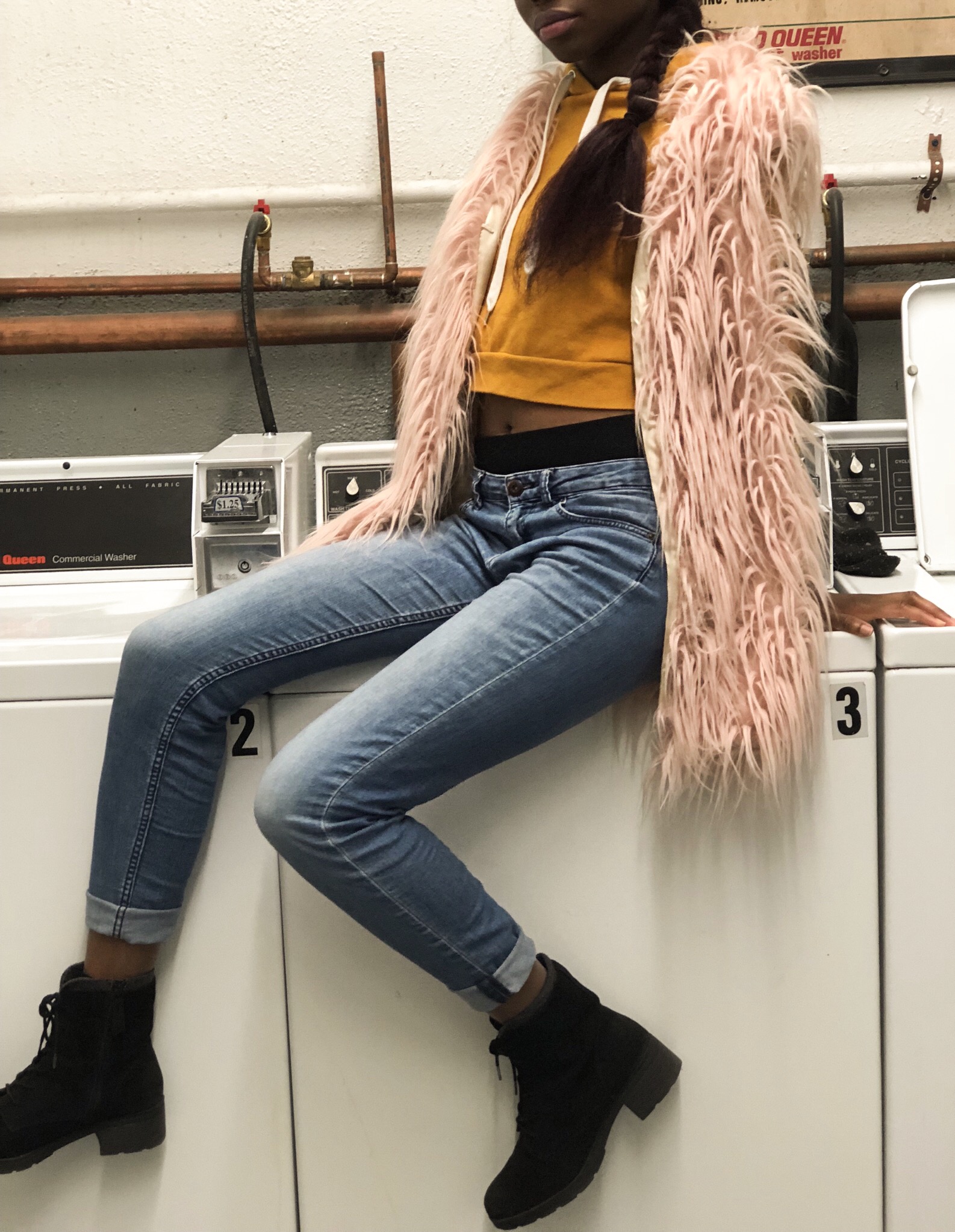 Hoodie
Forever 21
Jeans
H&M
Boots
Target
Faux Fur Vest
Dos' ja Lux
Hair
Wig shop in Calumet City. It got crusty so I just braided it to have nappy or "wild" ends.
What's your fave go-to accessory or piece of clothing to dress up a bummy casual look?